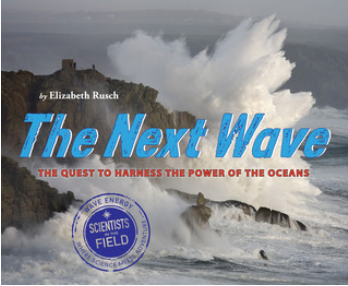 The Next Wave: The Quest to Harness the Power of the Oceans.
by submitted by Nick S
Year Published: 2014
People have learned to never turn their back on the waves especially if they live near one because when the waves come on the sand they pull at your feet and if you're deeper in the water then it might be able to pull you under and it might even knock you in the air. Any way the Next Wave was a great book because I learned so much about the power of waves. Did you know that a boat called the Sea Ray needs 220 kilowatts of energy to run--that's enough energy to power 220 homes!