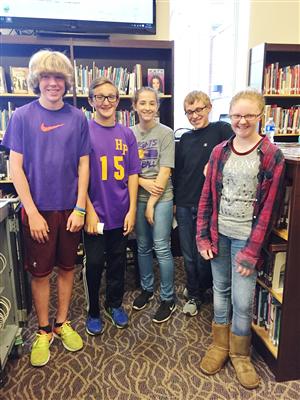 As part of the STEAM program, each week a group of 8th grade students present "The Best Week Ever," a review of the previous week, along with a preview of the upcoming week's activities.
Jonathan Schmitt, Thomas Breil, Emmalee Howard, Caden Foote & Susan Tolbert put together the first STEAM presentation for the year.
The group also introduced the current STEAM task - setting up and managing the business end of a recreation center.
Part of the STEAM program is to promote the use of technology. This team chose to create a quiz in the app Socrative. Students were provided with iPads to complete the quiz.