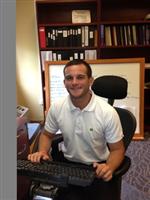 Russell E. Stevener Jr, Principal

(phone) 315-865-8154)

(fax) 315-865-4069

Email: rstevener@hpschools.org

We are off to a great start this school year. All students have received information on bullying and where to report any incidents. Students have also been informed of some of our new policies and procedures here at the high school. Please keep in mind our "No Backpack" policy is for the safety of our students.
Moving forward, please continue to support our message and contact your child's teacher(s) if they are having difficulty in a class. The easiest and most efficient way is to email the teacher. The email address is the teacher's first initial and their last name @ hpschools.org. For example, my email address is
rstevener@hpschools.org
. If you would like to come in and sit down and put together a plan, please let me know.
We thank you in advance for your continued support of all of our programs.
Best regards,
Russell E. Stevener Jr