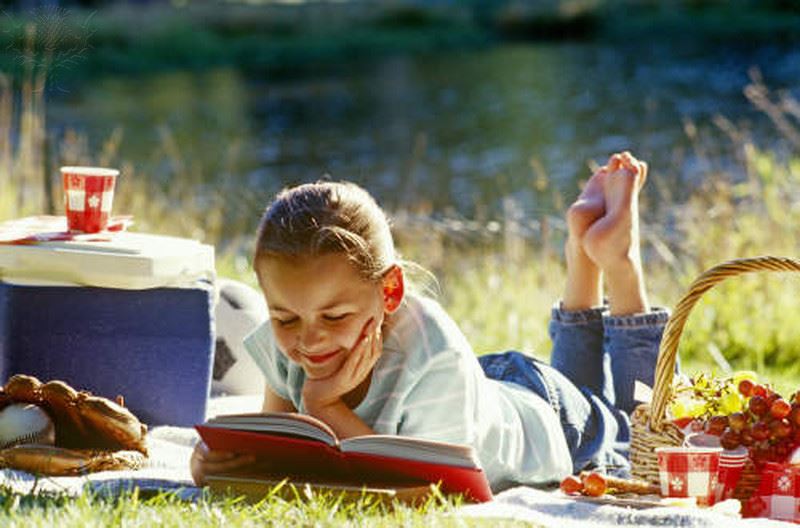 Students who complete one or more Bingo's (a straight line in any direction) are encouraged to write in the titles of the books that meet each square's description and submit the Bingo sheets to Mrs. Horwat, the middle school librarian, in September. Have fun with this!

Mrs. Richard will present this year's summer reading program to next year's 6th graders. If you have misplaced your letter or the form, it is available here to download and print (or view on your screen). Next year's 7th and 8th graders are also encouraged to participate!
Why is Summer Reading So Important? Understanding Summer Slide

This infographic gives you the facts that we have about Summer Slide and the impact that a lack of reading or reading practice over the summer can have on a child.

New York State's Summer Reading Resources

Teen and tween book lists, reading recommendations for all ages, reading resources, information about local public library programs and incentives, information on programs that include meals, etc. Great site to explore this summer! Public libraries are open!

MS: 2017's Battle of the Books

Our students Grades 6-7 read from this list of 20 books for their Battle of the Books club and competition. Check them out and read the discussion on them!

HS: 2017's Battle of the Books List

Our high school students, Grades 9-12, read from this list of 16 books for their book club and regional and state competition. Great titles! Check them out and see some of the online discussion!

Summer PD Reads for Teachers: Topic--digital citizenship

Help students navigate their digital lives by nourishing your own professional development.
You may discuss your summer reading here! Keep in touch! What books do you plan to read? Are you participating in any summer reading programs? Do you have a reading goal? Feel free to visit here to see what others are doing, encourage each other, and discuss books. Post with your first name only, please!

Do you have any titles that you plan on reading, or do you have a reading goal (like number of books?) Are you participating in any summer reading programs or Book Clubs?